Project features
The apartment is located in the heart of St. Petersburg.
For a relatively small area, the apartment has a lot of windows and very high ceilings, which allowed the bedroom to have a second tier.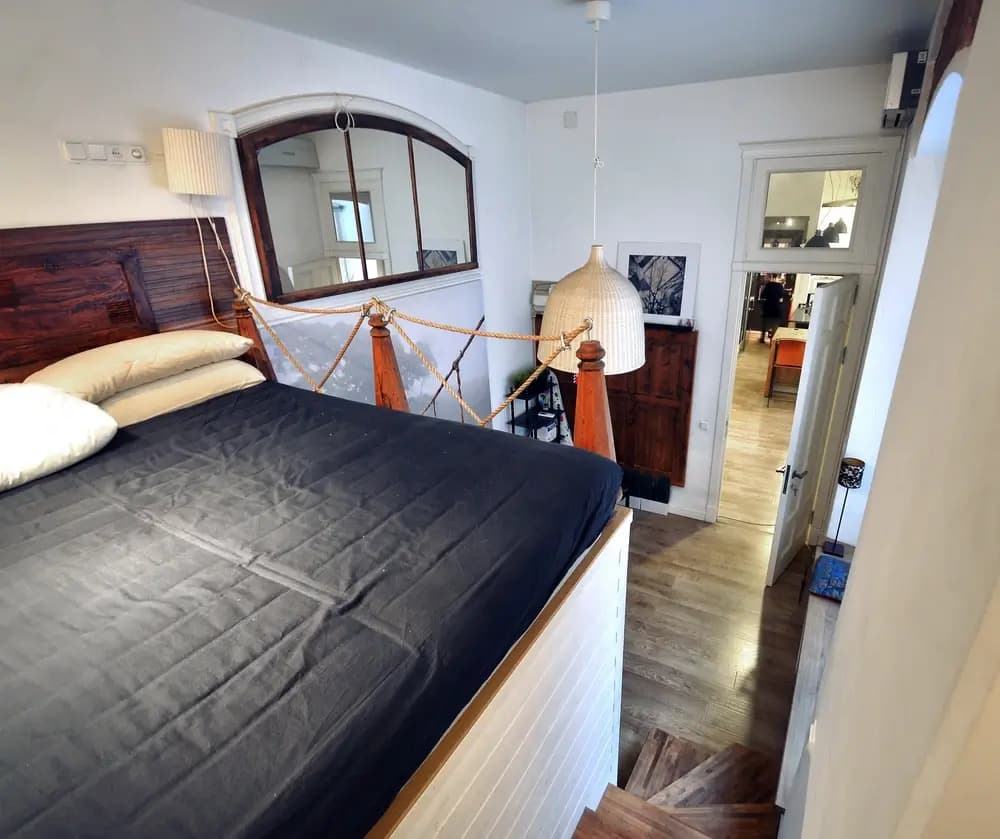 The client wishes
The clients had a lot of wishes, so many decisions were made on the fly. The windows were increased by lowering the window sills by 50 cm. We cleaned the old brick over the windows and varnished it. The brick wall opposite was painted with gray paint. A large mezzanine was made over the bathroom for storage. Some of the furniture was purchased at Ikea and some at antique stores. The bedroom on the second floor had access to a small balcony.