New residential complex
In 2022, we finished a project in Moscow for a busy young woman.
Although small, the apartment project proved interesting and unique in terms of layout. Initially, we considered traditional solutions, such as having entrances to the kitchen-living room, bedroom, and bathroom from the corridor, but this resulted in a small corridor with four doors, which seemed dull and conventional to us. As a consequence, we opted to combine the hallway and the kitchen-living room, eradicating doors and divisions between both regions to establish a unified space.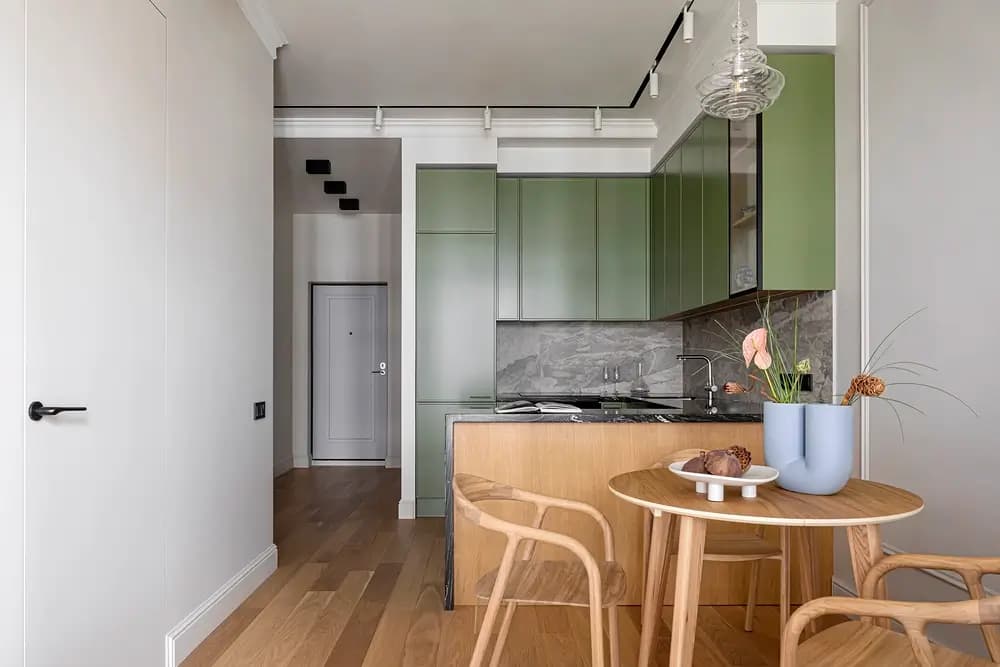 What we got
This happens to be one of our preferred methods which we frequently implement in our ventures.
We created a small utility area with a washing machine and wardrobe in the entrance zone.
You can also access the bathroom from the entrance area.
Next is the kitchen-living room, and from there, the entrance to the bedroom.
We left a large built-in wardrobe with swing doors in the bedroom because, in the modern world, there's never "too much" storage space.
We also found space for a full-sized wardrobe in the hallway and a small built-in bookshelf.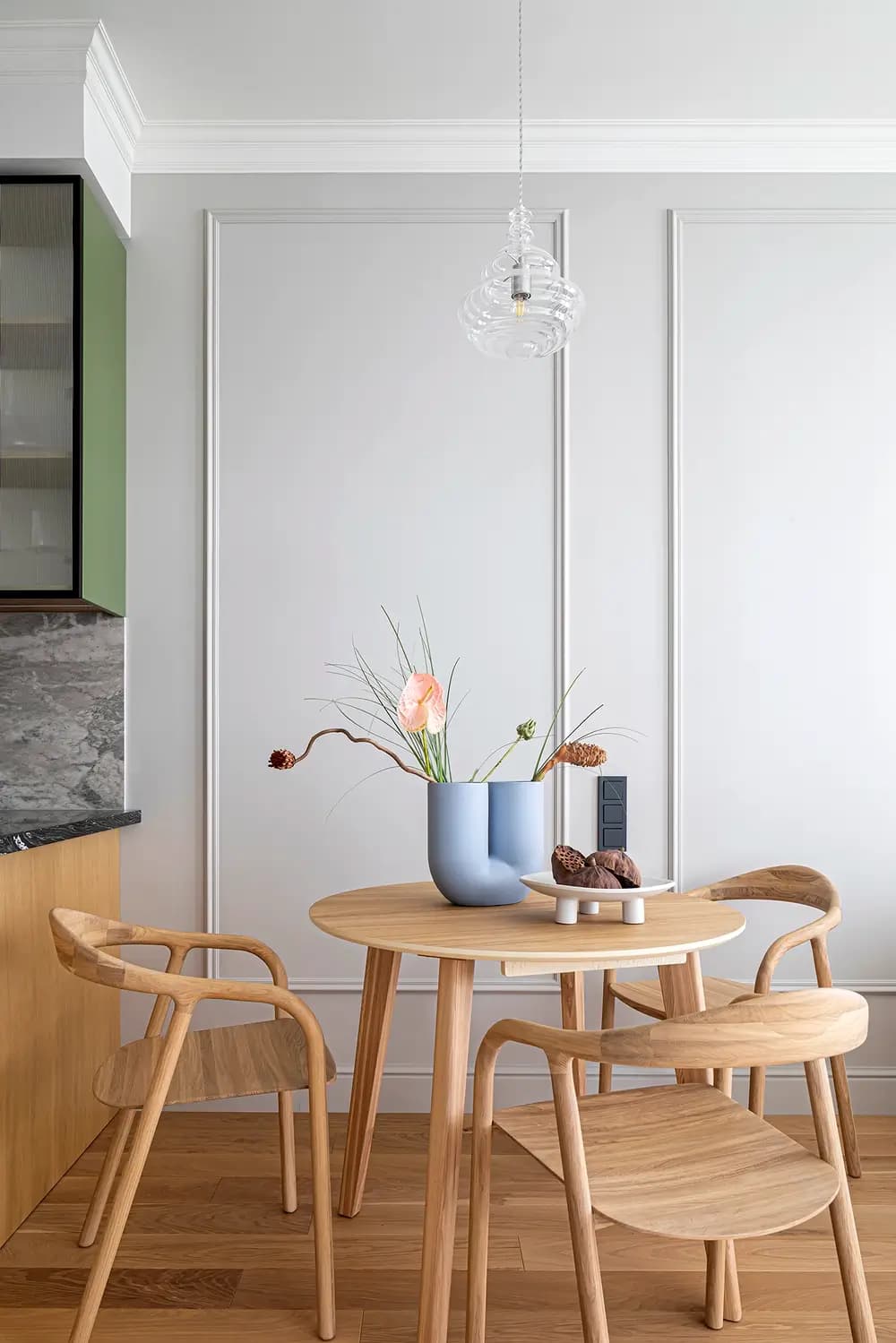 To achieve a balance between modern and classic aesthetics, we opted for traditional wall and ceiling moldings. But, with its unconventional tint and minimalistic lighting, the room exudes a contemporary feel.
The vibrant terracotta hue adorns both the bedroom walls and ceiling, as well as the curtains. The wall behind the bed resembles a niche and matches the wooden bed and the open part of the wardrobe perfectly. The doors are tall, and the installation is hidden, with black hardware and sockets, all serving as modern design features.