Project features
This time the clients were creative, unconventional people who had bought a flat to rent. We quickly agreed on all the details – the only difficulty was the limited budget and the tight deadline. Originally it was a standard one-room flat, but we managed to make an open space of unusual shape, filled with light and air, spacious and cosy. The doors to the bathroom are concealed, and the bedroom doors are made as glass hinged flaps – when you open them, you can take a full view of the whole flat.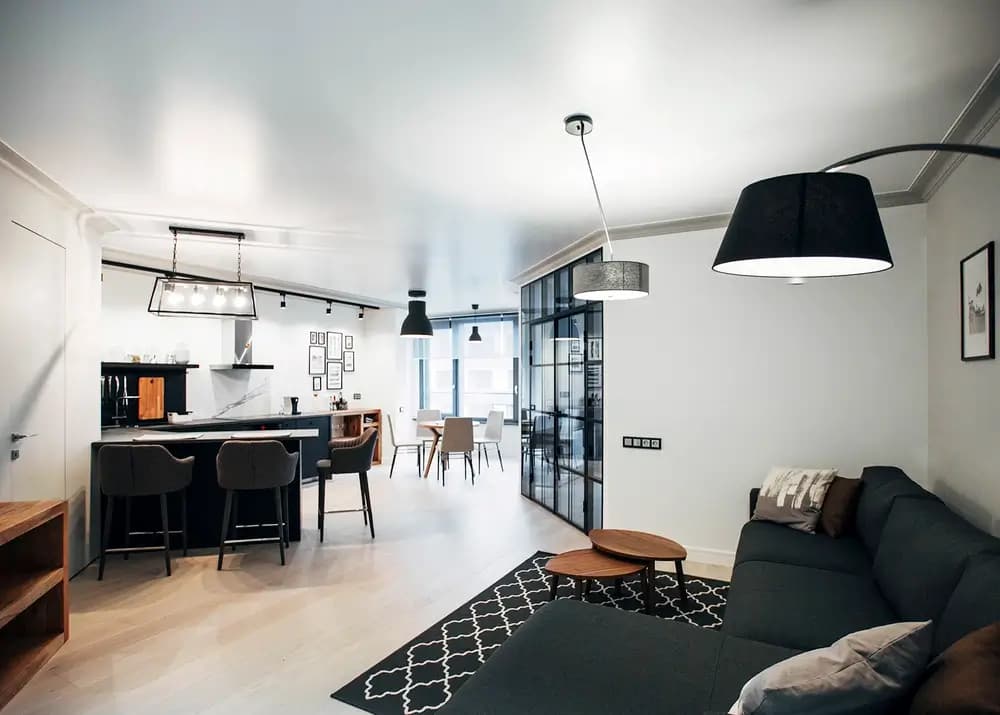 Details
We insulated the balcony and connected it to the living room, which gave more light and space to look at – this is emphasised by the white walls of the room. To avoid the effect of sterility, we diluted the light colours with a concise and stylish black kitchen with a peninsula table, which we placed in the very centre.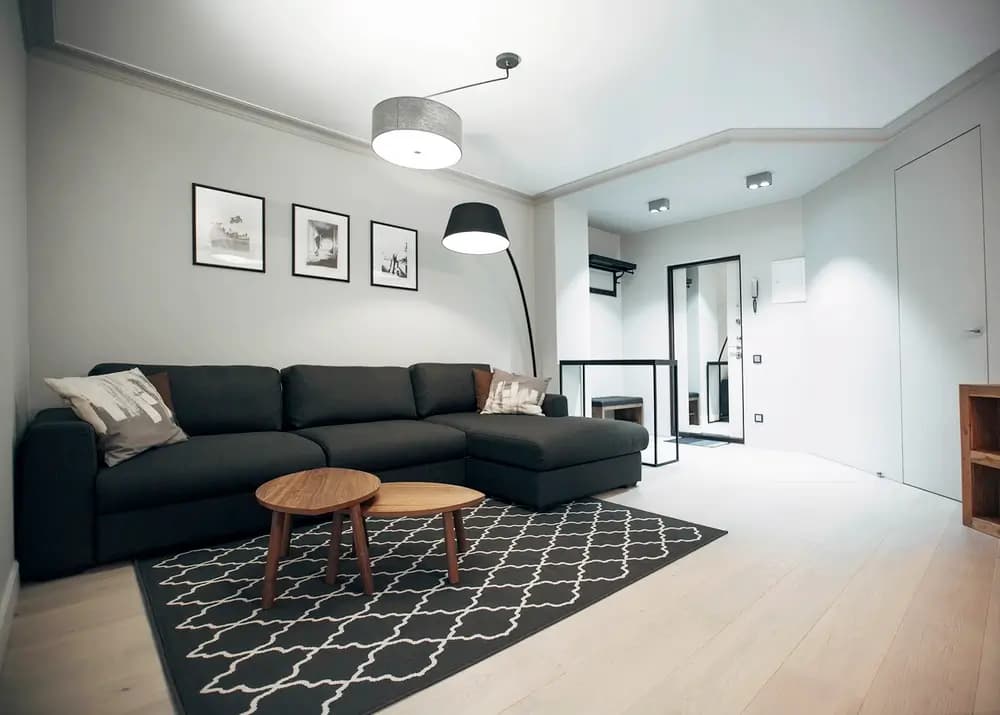 Project outcomes
The quality of the project can be gauged by the reaction of the owners: before it was handed over, they themselves loved spending time here, enjoying the spacious bathroom and dining in the living room with windows overlooking the sunset.