We designed this small apartment for our old clients, with them we completed the construction of a large apartment in the luxury Residential Complex few years ago. Although the area is small, only 46m2 including a 6m2 balcony, working with such clients was a pleasure! They were open to any proposals for re-planning, zoning, and equipping. The only thing that remained unchanged while working with them was the elegant grey-white color scheme, with wooden elements and contrasting details and furniture.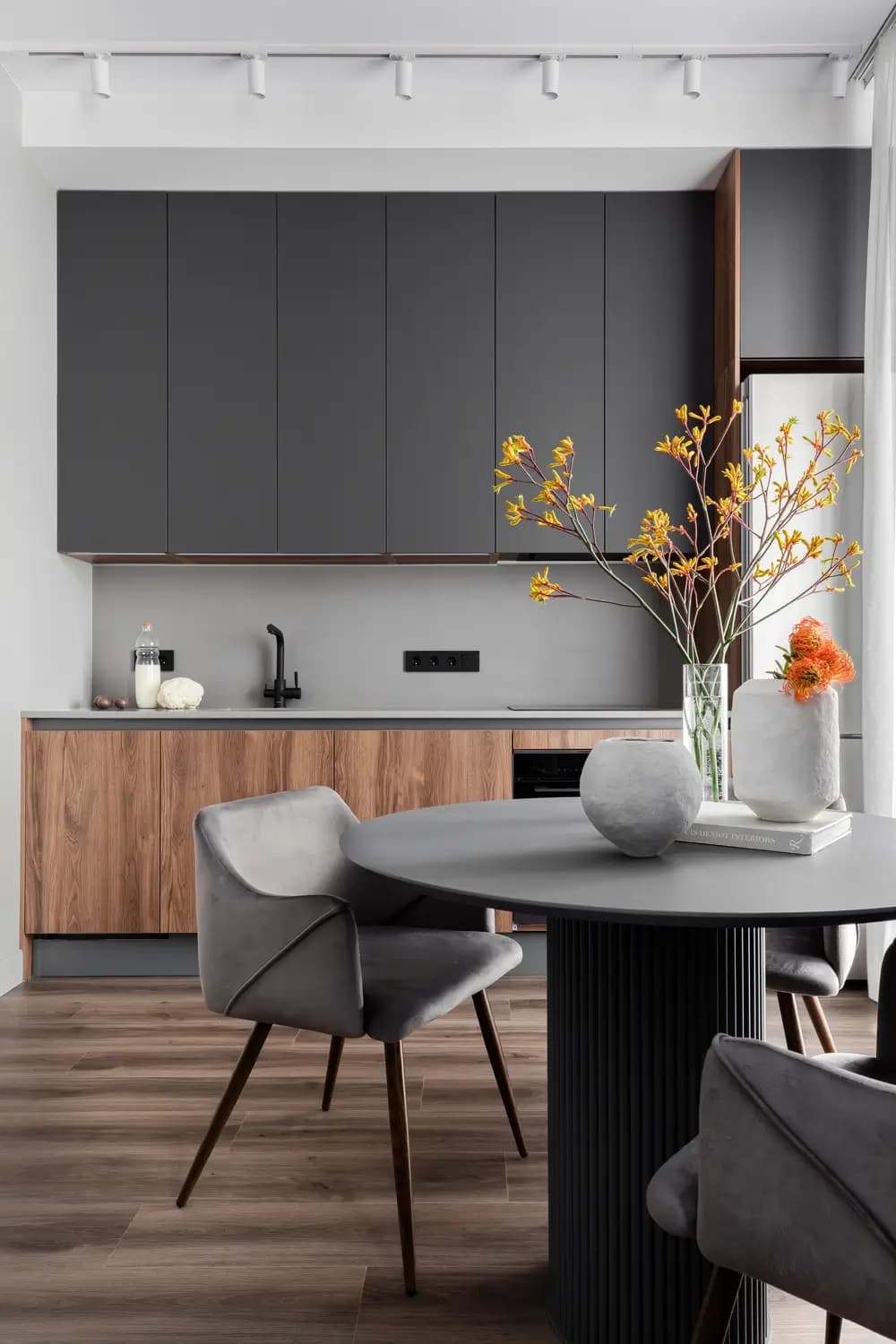 Initially, this apartment had a standard layout: a small kitchen with an entrance from the hallway, an inconvenient hallway from which one could get into the living room, and a standard block with a bathroom and a restroom. Of course, we decided to completely redesign it. The balcony could not be insulated due to the facade construction, so we left it as a "summer porch" with a gorgeous view of the sunset.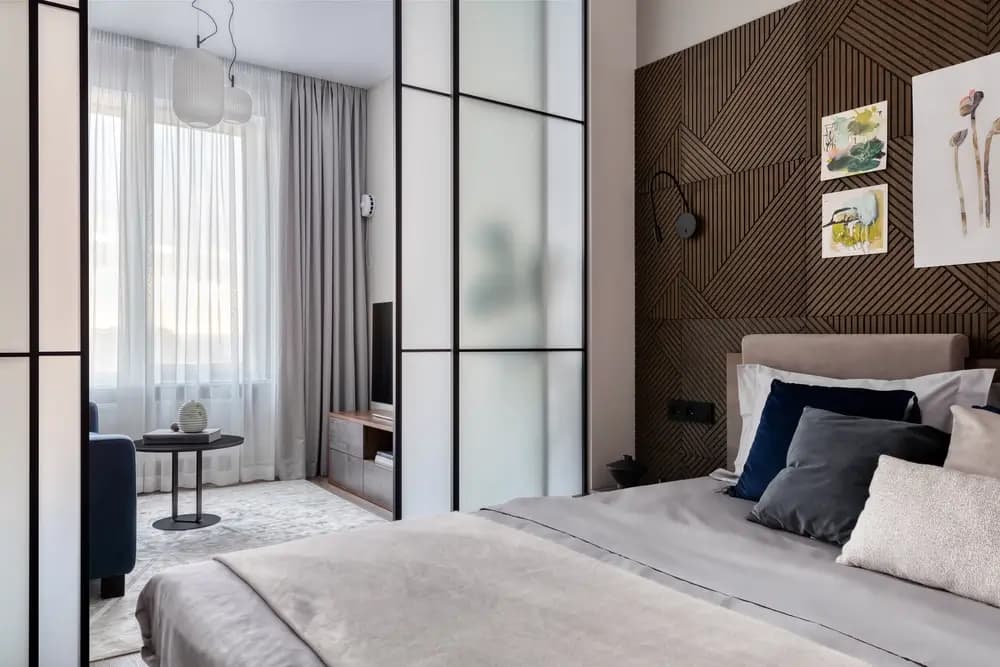 It was very important to provide storage space in the room and hallway, make a kitchen-living room and a small bedroom, and combine the bathroom with a shower and utility room. Since the geometry of the entire space is close to a square, we were able to perform all the wishes. The only problem is the formed hallway, although there is a beautiful view of the kitchen-living room space directly from the entrance.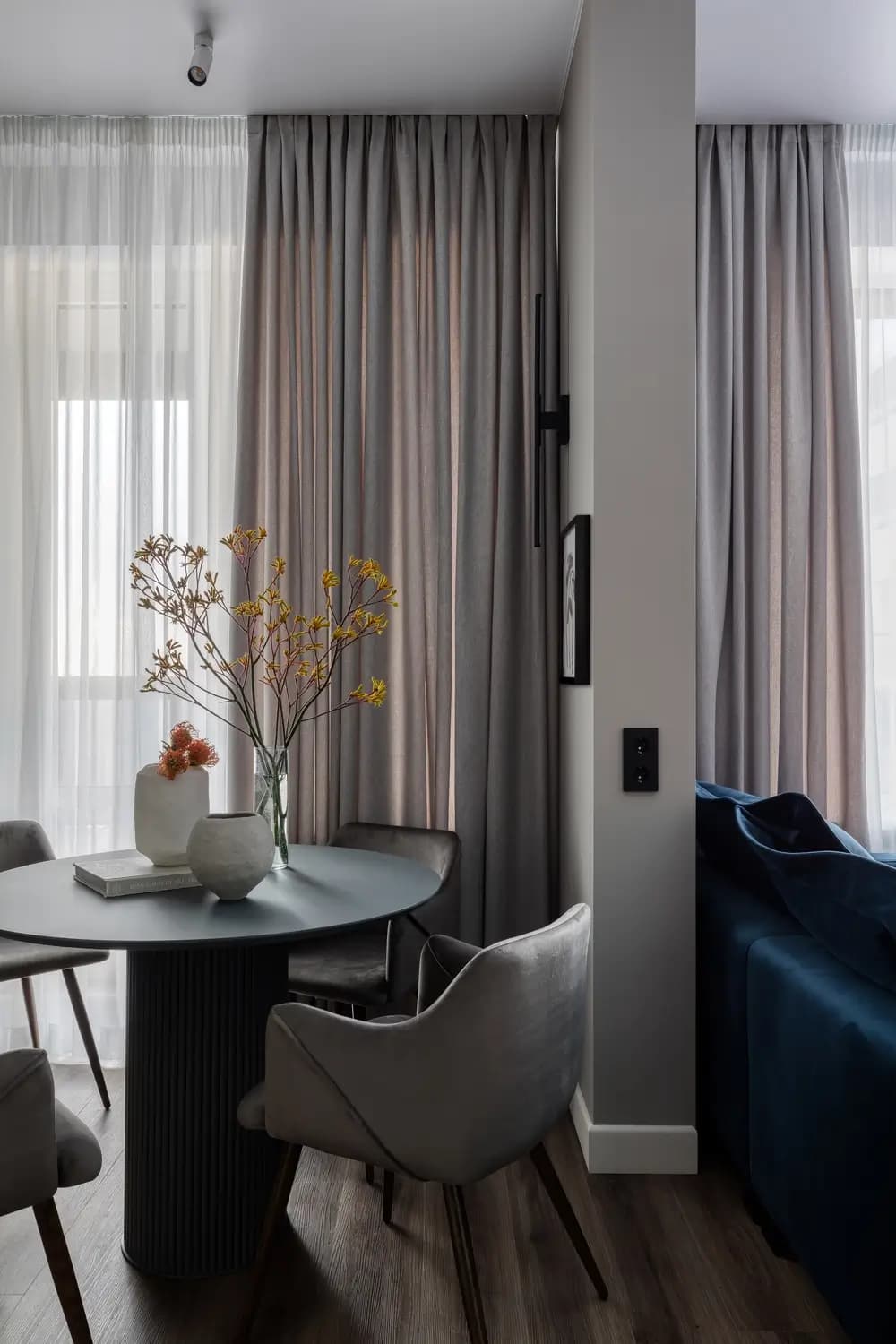 In the bedroom, we planned a built-in wardrobe with swinging doors and one open section for books and decor. The small bedroom space itself was separated from the living room by a very beautiful sliding system up to the ceiling, with white matt glass to provide privacy.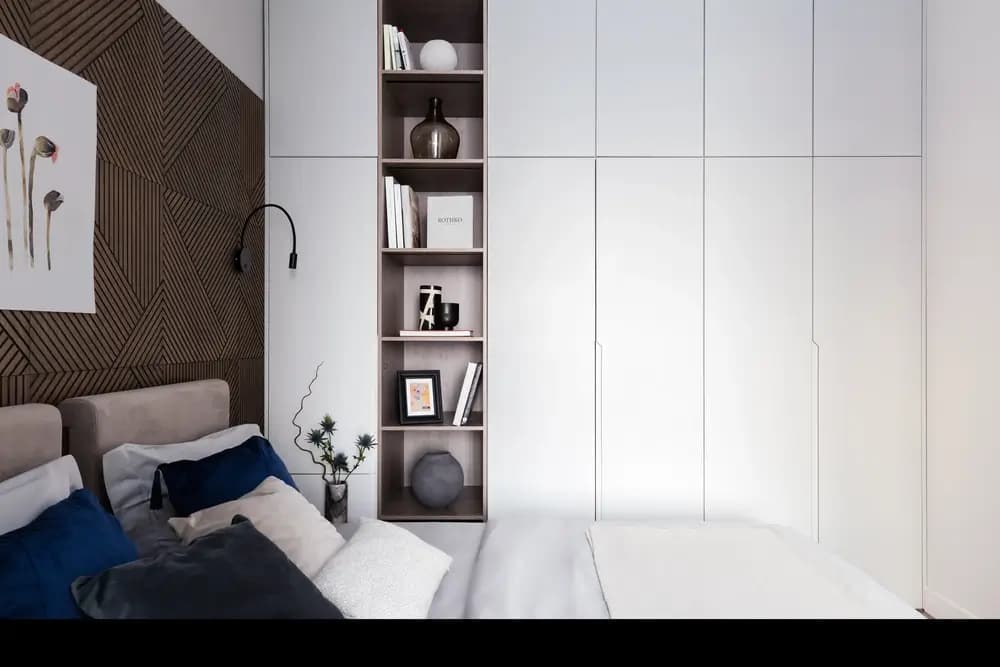 The living room is furnished with a comfortable wide sofa, deep blue in velour upholstery.
The kitchen appeared small but functional. The dining table, with its massive carved leg, became a real jewel and perfectly integrated into the overall concept.