Project features
Apartment for a large and friendly family! We needed to think of an apartment for a family of 4+ people, with both a place for privacy and space for general gatherings. The spacious kitchen-living room accommodated a compact peninsula for breakfast, a large table for lunch-dinners with friends, and a soft cozy sofa, above which a favorite painting of a famous artist.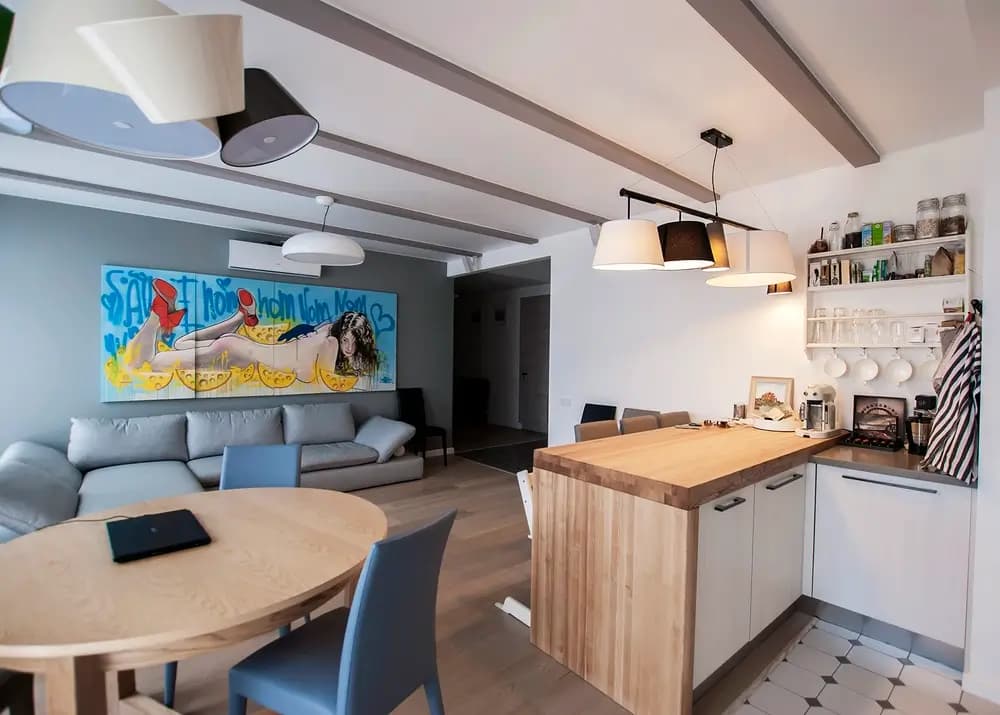 Children`s room
The nursery was planned for a son, but in the process it became clear that two brothers would live here.
Optimizing an already created project was not difficult for us: we ordered a comfortable two-story bed, a large children's wall with ropes, hooks and fasteners for climbing.
In addition, we insulated the loggia, thus winning storage space for toys and clothes.
Bedroom
The clients really wanted a bright dressing room in the bedroom, and we were able to fulfill their wish: we ended up with a 12m2 dressing room with a French window, a large floor-to-ceiling mirror, and an exercise area. We separated the bed from the main space with an air partition to create more privacy for the older members of the family.